Mexico
Mexico Week 2: Bad day fishing beats a good day working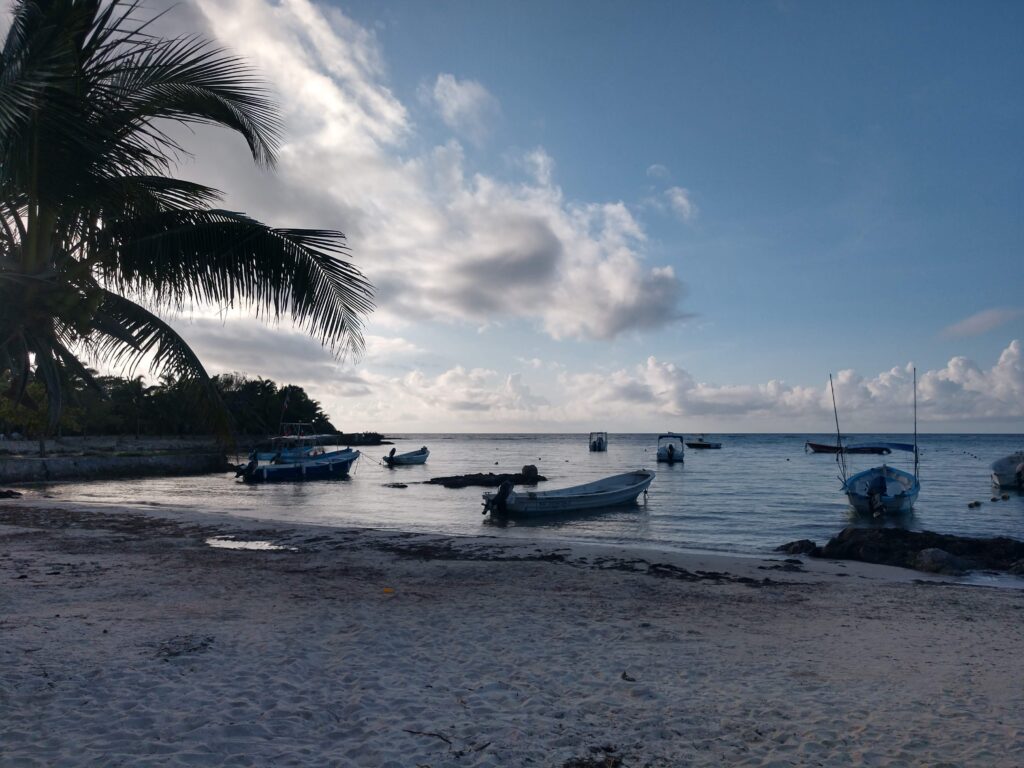 When my waiter, Carlos, first asked if I wanted to go out on a three hour boat trip to fish and snorkel, my initial, mental reaction was "no."
Because who, when you are a female travelling alone, accepts a stranger's offer to go out on a boat by yourself. Especially, if said female grew up on stranger danger school films. And we all know how three hour boat tours turn out…
Well, one can't have an adventure, if one is always passing up opportunities.
So, I told Carlos "yes," and I gave him a $20 down payment and agreed to meet him back at the restaurant at 8 a.m. Monday morning.
I was ready at our appointed time, if not a little early, and met Pedro my boat captain. We walked out onto the Akumal (Mayan for turtle) beach, where the sun was still somewhat hidden behind the clouds and a dozen or so boats were lined up. I didn't know what to expect, but small fiberglass boat with an outboard engine and no steering column, was not it.
However, putting my expectations aside, I, along with Pedro and Manuel (the first mate), set off to fish first, then snorkel. Since, though, I'm not a fishing person (not having – nor wanting to have – fished in probably 30 years), my dad is, and I know the best time to catch fish is early in the morning.
The Caribbean Sea was not calm, nor was it rough, but for our little boat, the ride was far from smooth, and for more than hour we drove south with two baited lines in the sea and nothing biting.
Then Manuel saw one of lines being pulled, we had a bite! The rod was transferred to me, so I could real in the catch. It took a few minutes, but lo and behold, I brought in a barracuda!
The fish was quickly put in a little cubby hole between the boat's floor and the keel, and I heard it flop and bang around fighting for breath. To say it was unnerving is an understatement.
Our journey recommenced. Though we were hoping the barracuda would break the morning's fishing luck, it looked like that would be all we would catch for the day. I was reminded of sign my dad had in the garage "A bad day fishing, beats a good day working." Though we were having a rather bad day, the feel of the sun, the dark blue sea and the wind on my face was better than any day working. I finally understood that sign.
Unfortunately, my moment of father-daughter understanding was usurped by queasiness that I could no longer mentally keep at bay by staring at the horizon line.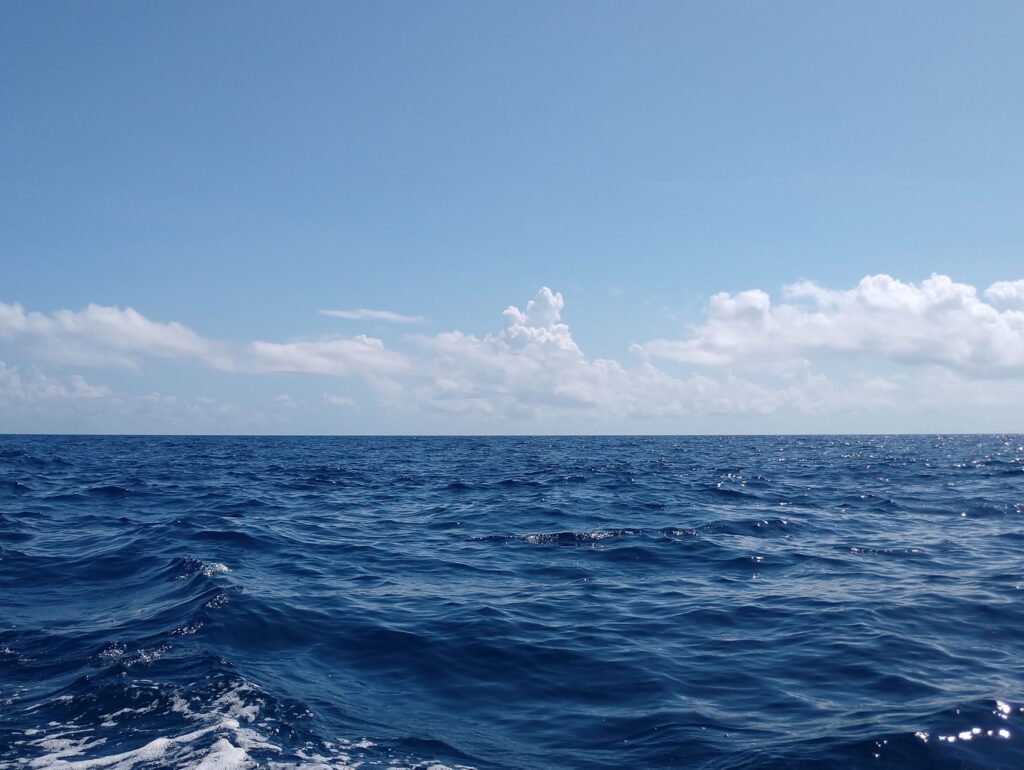 I grew up on boats. Some of my fondest childhood memories were riding/bouncing in the bow – and holding on for dear life – of an open bow ski boat with my dad at the helm going full throttle as the boat pounded the waves. Seasickness is something I've never worried about. Until now.
In a couple minutes, I casted my accounts over the moving fishing boat. Pedro opted not to slow down nor stop for my moment of illness, but he did give me an ice cold bottle of water, which helped.
Within five minutes of supplying my personal chum to the fishing expedition, we had another bite. This time a small tuna. Then another one. And another one. And another one. In which I reeled in all.
We then saw one of the lines really pulling, and I took my seat to begin reeling it in. After a few minutes, I looked over to my right to see the brilliantly colored large fish that I was battling. I was exhausted. My forearms hurt, and I had developed a blister from the reel. I needed help.
Manuel took the rod and continued to reel in the catch. Pedro, who just reeled in another small tuna, grabbed a stick with a hook on it help bring in the large fish. Together they brought in a mahi mahi!
Our total catch of the day was a 2.5 foot mahi mahi, 5 small tunas (12-16 inches each) and one 2 foot barracuda. Not bad for approximately two and half hours of fishing.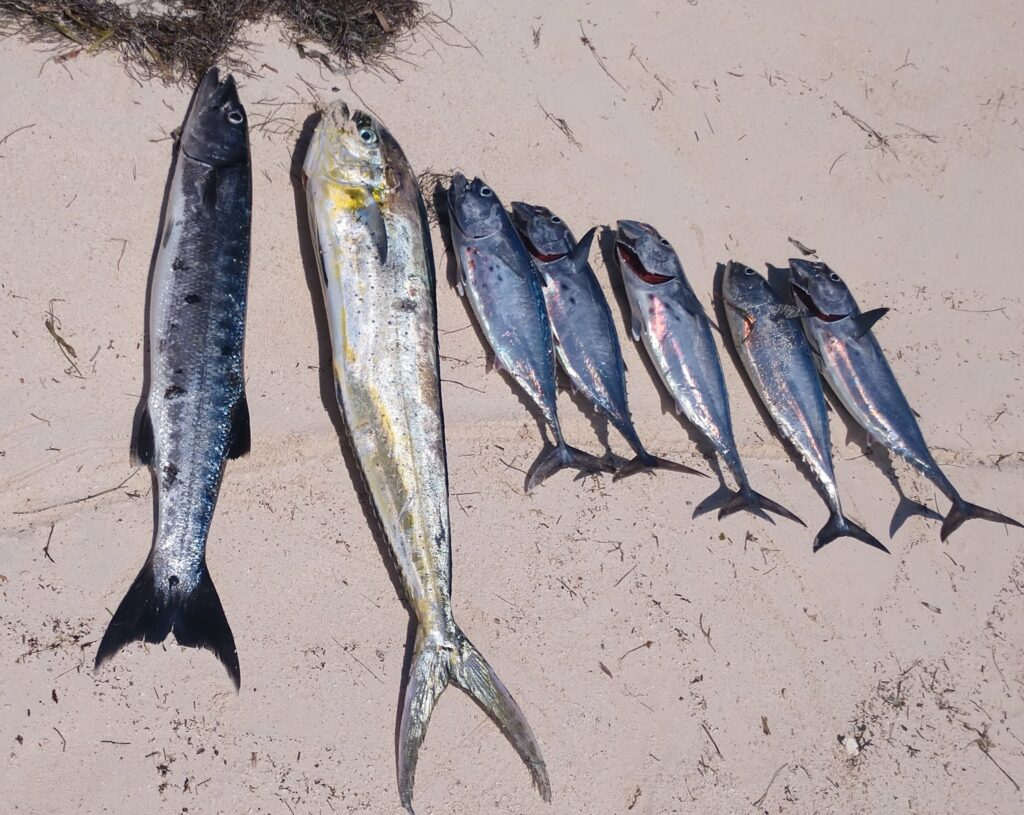 With our fishing complete we did a brief snorkel, but I was too tired to fight a strong current, so we headed back to the beach.
As I disembarked, I made plans to meet with Carlos at 5 p.m. that day to dine on my fresh caught mahi mahi, while Pedro and Manuel took the tuna and barracuda for their families.
Once back "home" I called my dad to share my fishing adventure. As an avid fisherman, he was very shocked, proud and excited. He said he had always wanted to catch a mahi mahi, but never did. I had another reason for my call: he was going into surgery the next day to have a cancerous kidney removed.
My little fishing trip was not just something different to do, but an adventure dedicated to my fisherman father.