Turkey
Turkey: Tale of Two Byzantine Churches – Hagia Irene and Hagia Sophia
Note: In January and February there was a COVID curfew for everyone: 9 p.m. – 5 a.m. daily. For residents and citizens there is also a 9 p.m. Friday to 5 a.m. Monday curfew, but not for tourists. Which means some sites are open with very little crowds on the weekends.
The original Hagia Irene was the first church built under Constantine I (337 AD). In the 6th century it was destroyed during a revolt, and then rebuilt by Justinian I. It is one of a few churches that was not converted into a mosque after the Ottoman conquest in the 15th century. Instead, it became an armory.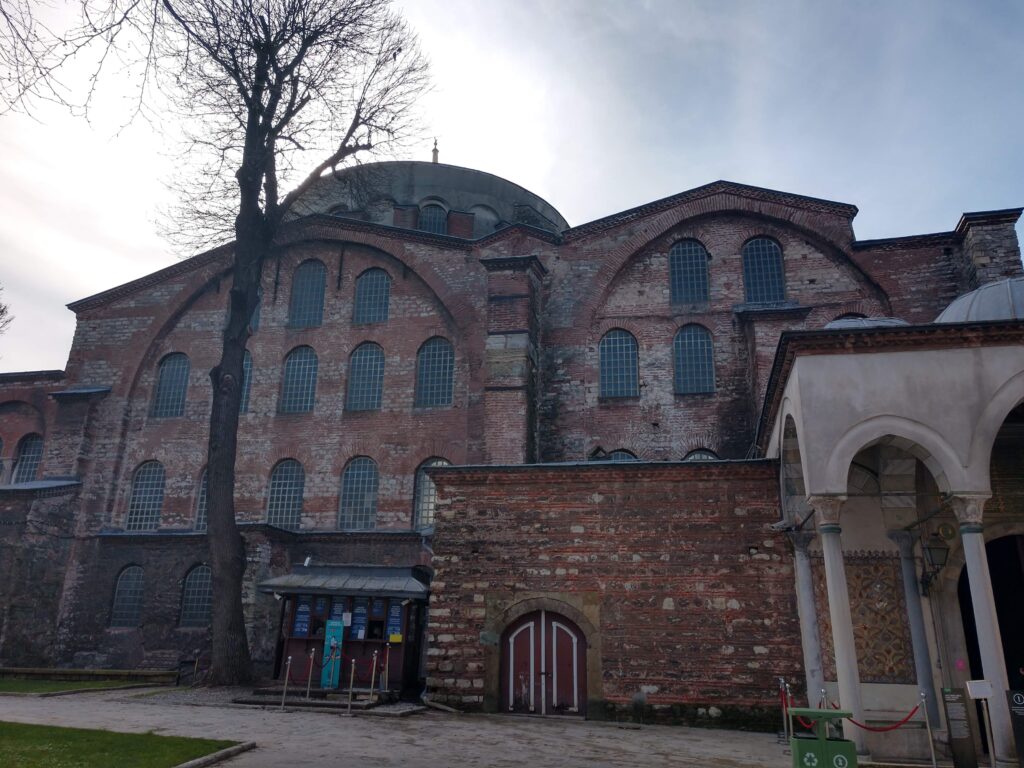 The building sits just outside the Topkapi Palace (home of the sultans in the 15th and 16th century). It is undergoing significant restoration with both the nave and atrium closed. The only fresco I could see was the cross over the altar. But the woodwork on display was amazing.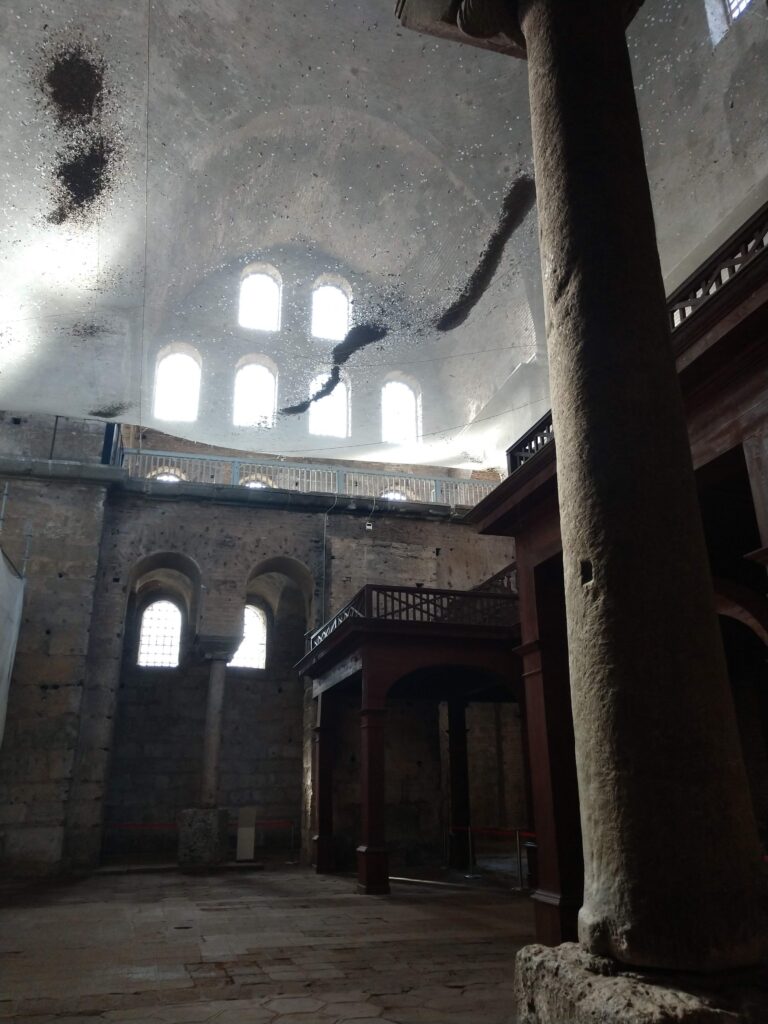 Today it is primarily a concert venue; however, it is undergoing significant restoration and there are more birds than people who visit.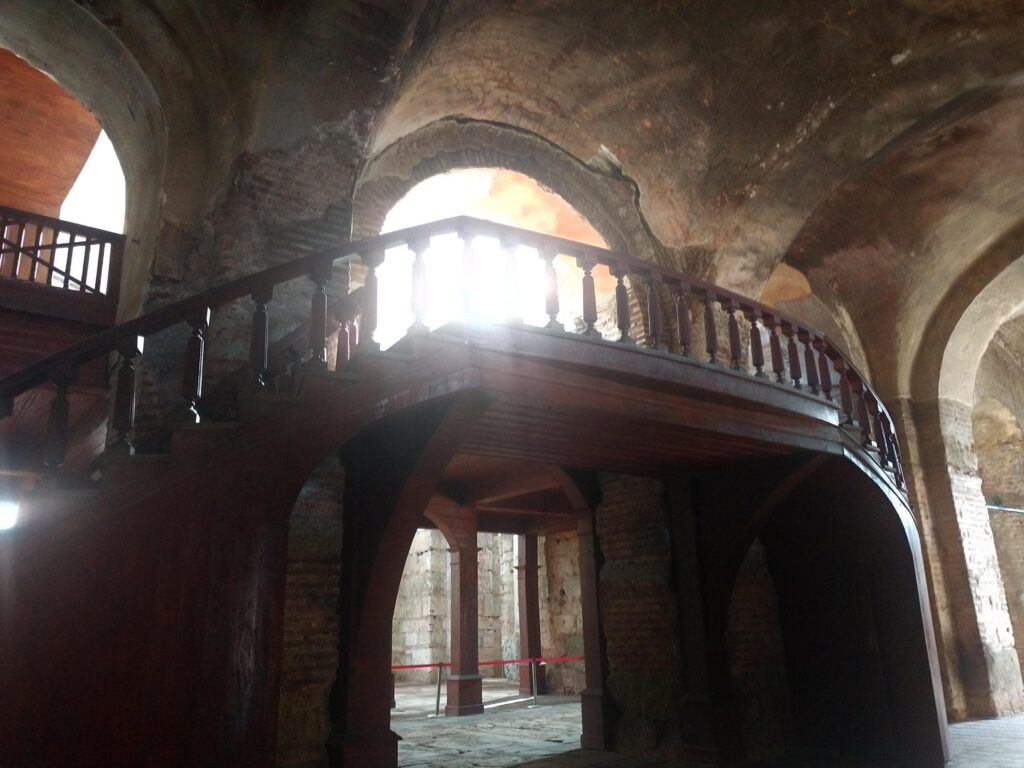 Hagia Sophia, also built by Justinian in the 6th century, is more well known, and epitomizes Byzantine architecture. In its 1600-year history it has been an orthodox church, catholic church, mosque, museum and last year it was reconverted to a mosque. I have wanted to visit the Hagia Sophia since I was 12 and learned about it my 7th grade world history class.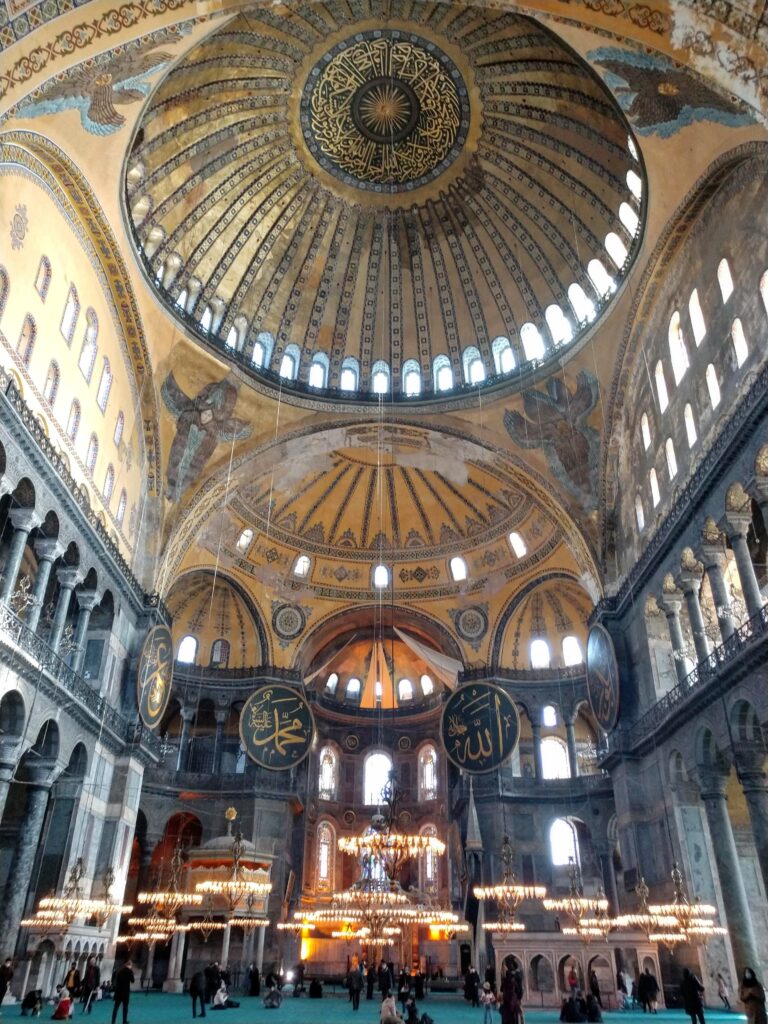 I believe the angel faces were removed during the conversion in the 15th century. Outside of the main worship area there are still frescoes of Jesus, Mary and crosses. In the fresco with Jesus, a man begs admittance to heaven as he had been divorced more times than was technically allowed. The marble floor is covered with carpet to accommodate prayer, but there is a section uncovered, so visitors can see what is below the carpet. The whole building is a truly awe-inspiring sight!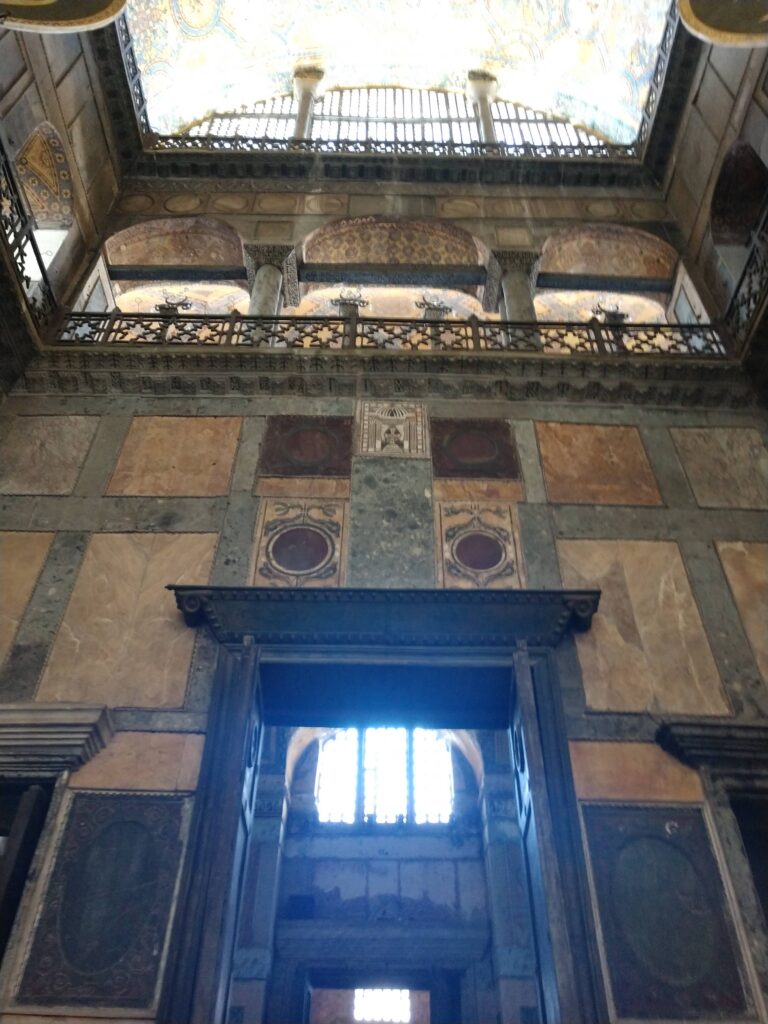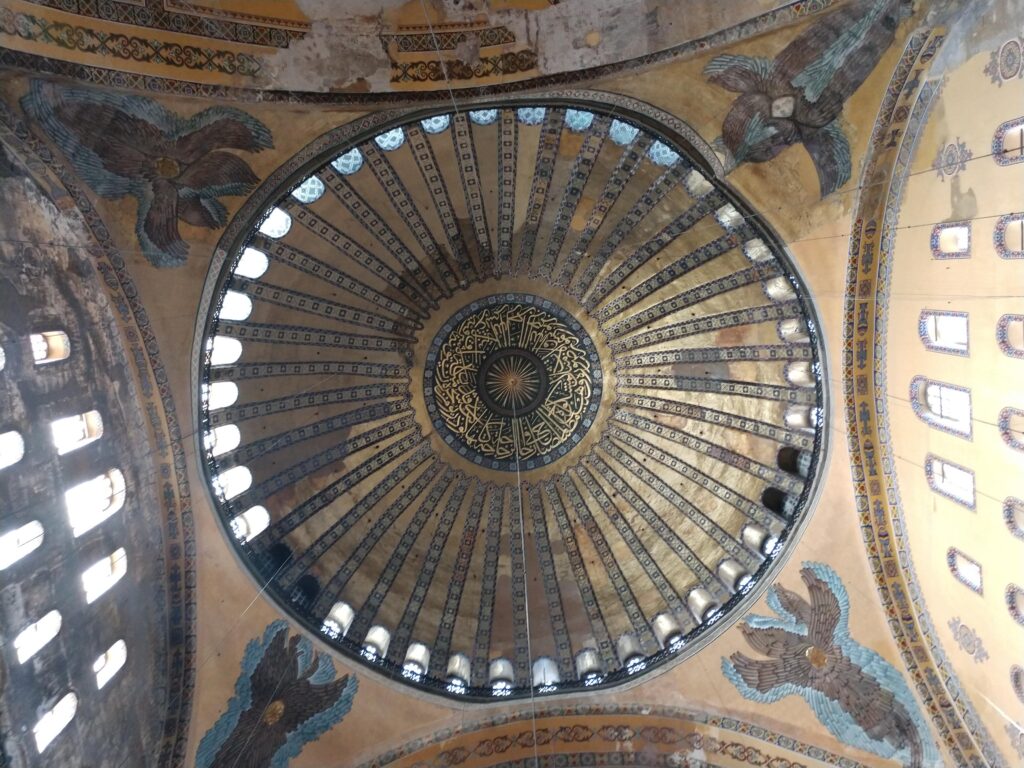 With the recent re-conversion, altar mosaics are obscured by white sheets. The white sheets are supposed to be in place during prayer times (icons outside of the worship area and their rigging were visible). Though I was not there during an official prayer time I did notice a handful of people praying off to the side and near the front section, which was roped off. Maybe the altar frescos are always obscured?