United Arab Emirates
UAE: New Year, New Country, New Adventure!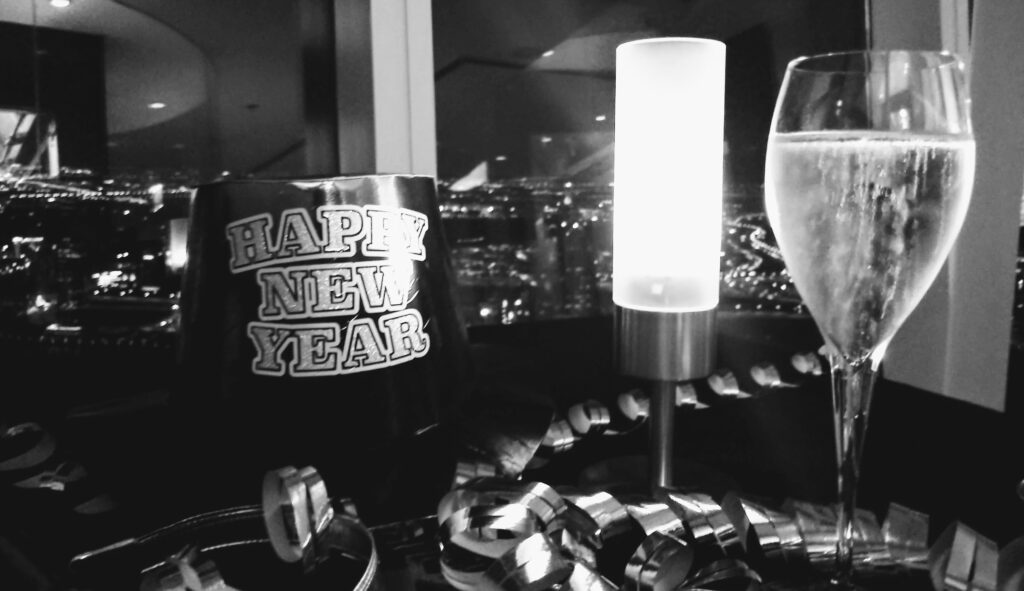 2021 New Year's Eve in Dubai: the glamour, the spectacle, the sheer ostentatiousness. That's what I hoped for, and that was what was delivered, and then some.
Welcoming 2021 in Dubai, has been the only part of the original "My Grand Adventure" plan that has not changed. After a year of significant uncertainty and calamity, there was great comfort in knowing that at least one thing remained intact…with some COVID safety precautions firmly in place.
Was I in a sea of humanity like New Year's Eves of the past (NYC Times Square 2010 NYE or London Embankment 2016 NYE)? No.
I was sitting in one of the best steakhouses in Dubai, which happens to be the tallest five-star hotel restaurant in the world (Prime 68 at the JW Marriott Marquis) with a prime viewing spot of the Burj Khalifa fireworks.
On the table mixed in with party favors was bottle of hand sanitizer and a QR code for the set menu. Next to me was a six foot by six foot plexiglass partition that separated my one seat corner table and a three-seat table placed more than six feet away.
Gerald my super warm and friendly waiter advised that my somewhat sad/lonely looking table was the best seat in the house. I was doubtful, but he turned out to be very much correct.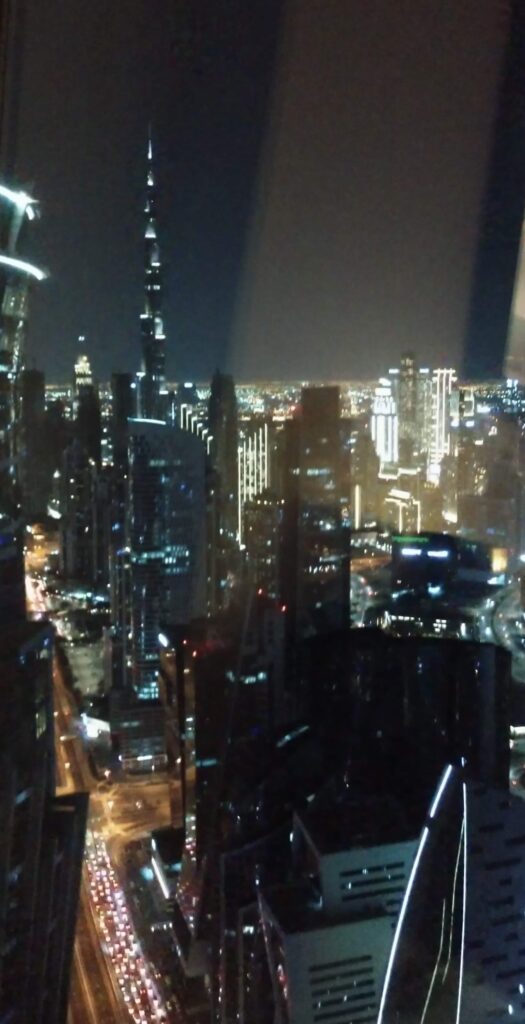 Five hours, 13 plates of food (14 were available, but I was allergic to one of the dishes, see full menu below), two cocktails, two glasses of wine and a glass of champagne later*, and I was in no doubt that I had just had a quintessential Dubai experience:
Over-the-top luxurious experience – check!
Copious amounts of food – check!
Superb hospitality (Love, Love, LOVE Gerald!) – check!
Grandiose fireworks and lasers lighting up the Burj Khalifa – check!
I was in a socially distant Roman bacchanal, but instead of togas there were black sequined ensembles and Kardashian-inspired makeup looks. To quote Taylor Swift and Calvin Harris, "This is what we came for."
Interestingly enough, when I booked my dinner, I received a notification that I had a 6 p.m. reservation and my meal was for a maximum of two hours. With this guidance, I opted to reserve a fireworks viewing spot near the Burj Khalifa. For outdoor revelers, one could not step outside the defined lines. Literally. Thankfully, my reservation was wrong on two counts: seating was not at 6 p.m. and I was not capped at two hours. Meaning, I did not need to stand in a box within a socially distant throng.**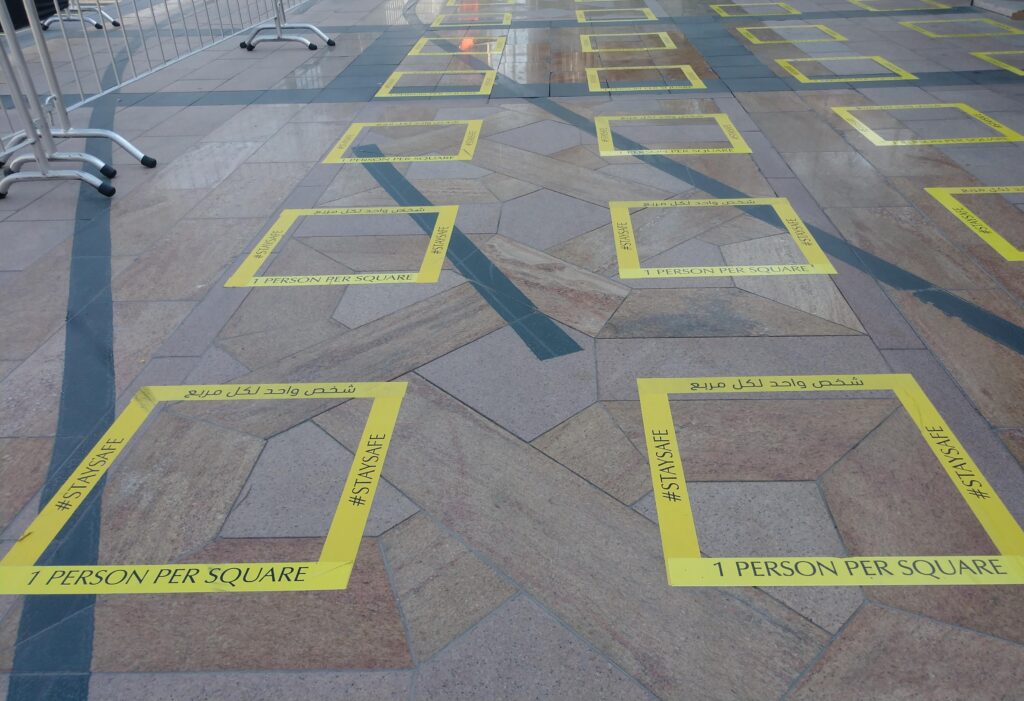 I'm hopeful my much better than planned and expected New Year's experience is a harbinger of better times and grander adventures in 2021. Happy New Year!
New Year's Eve Menu
Fresh bread with three different sides and pancetta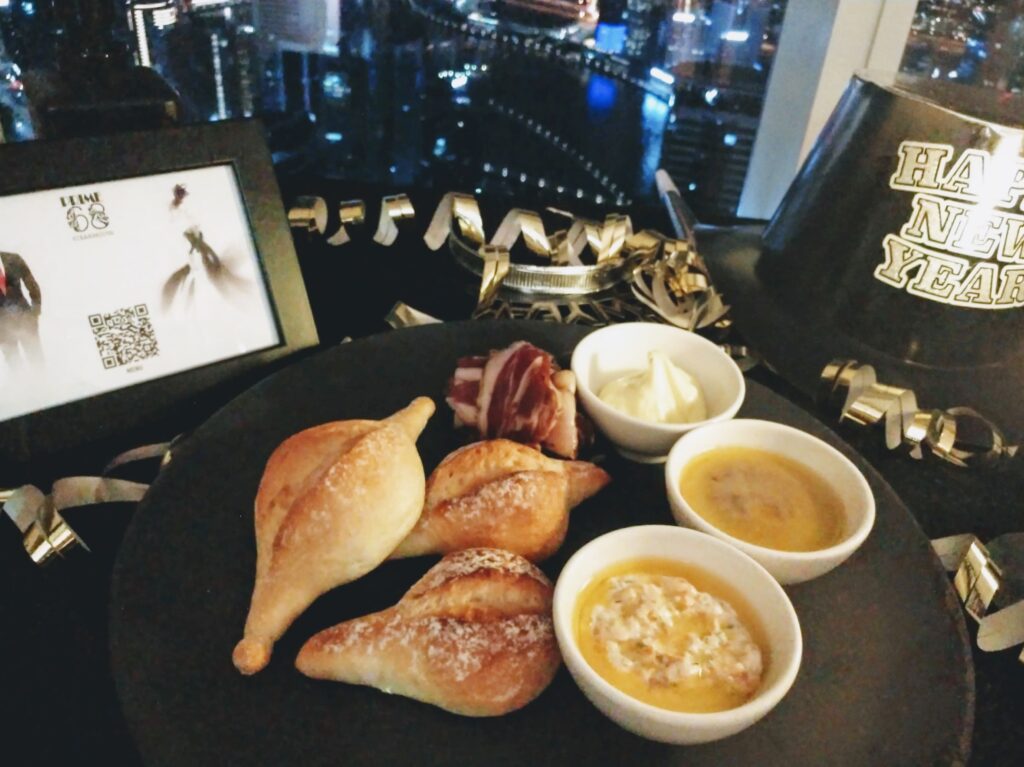 Oyster on the half shell with shredded onion and lemon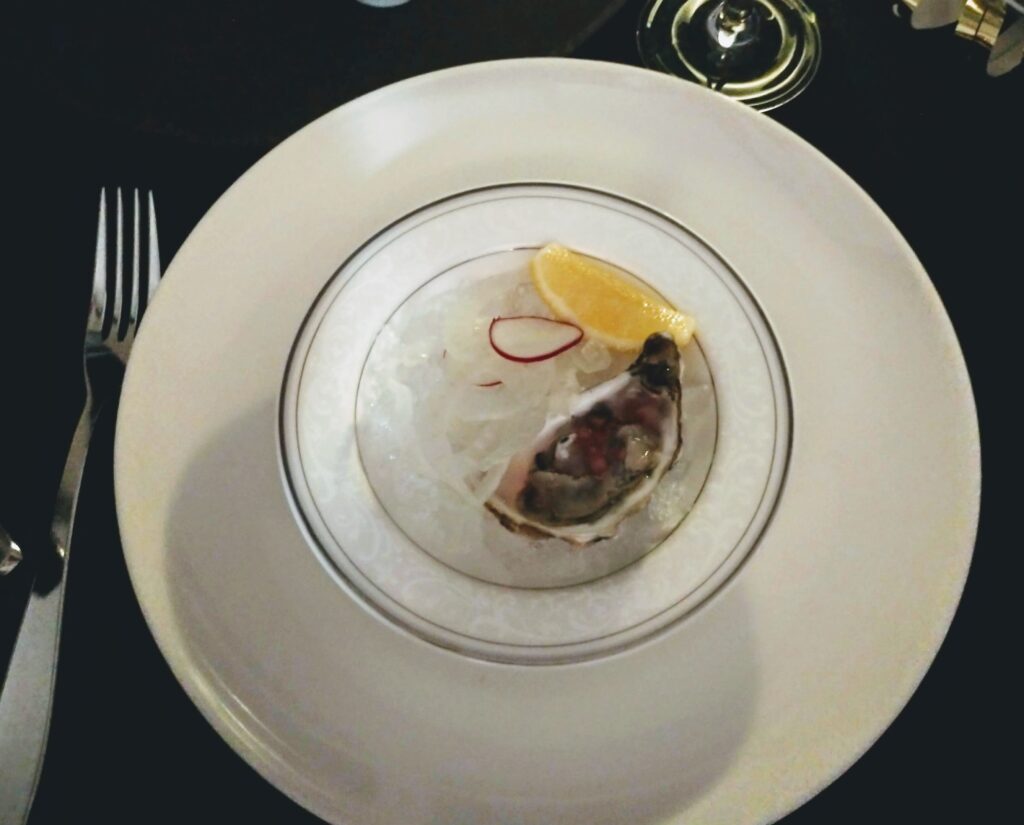 Foie gras with poached quail egg and caviar
Maryland crab cake with Old Bay tartar, pickled mustard and lemon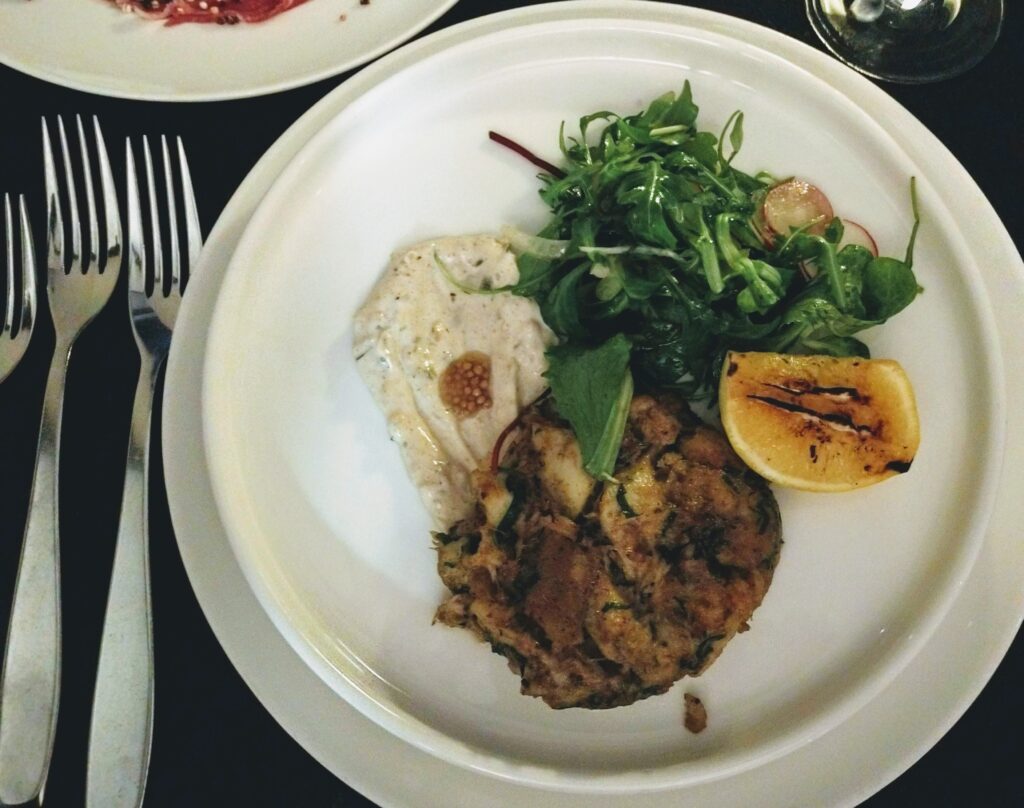 Burrata with oven roasted pumpkin, black truffle, candied sunflower seeds and olive oil on a bed of greens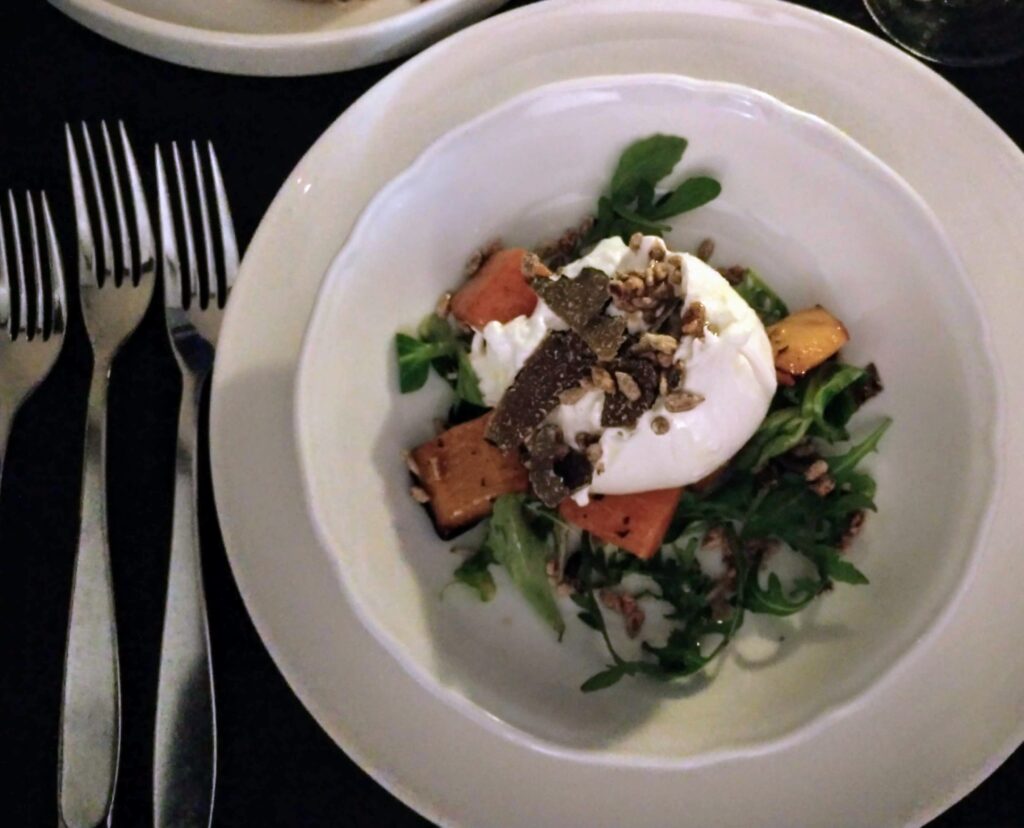 Black onyx MB4 rib eye carpaccio with smoke paprika oil and puffed quinoa
Westholme A5 Wagyu Tenderloin sliced in jus with roasted garlic bulb and herb butter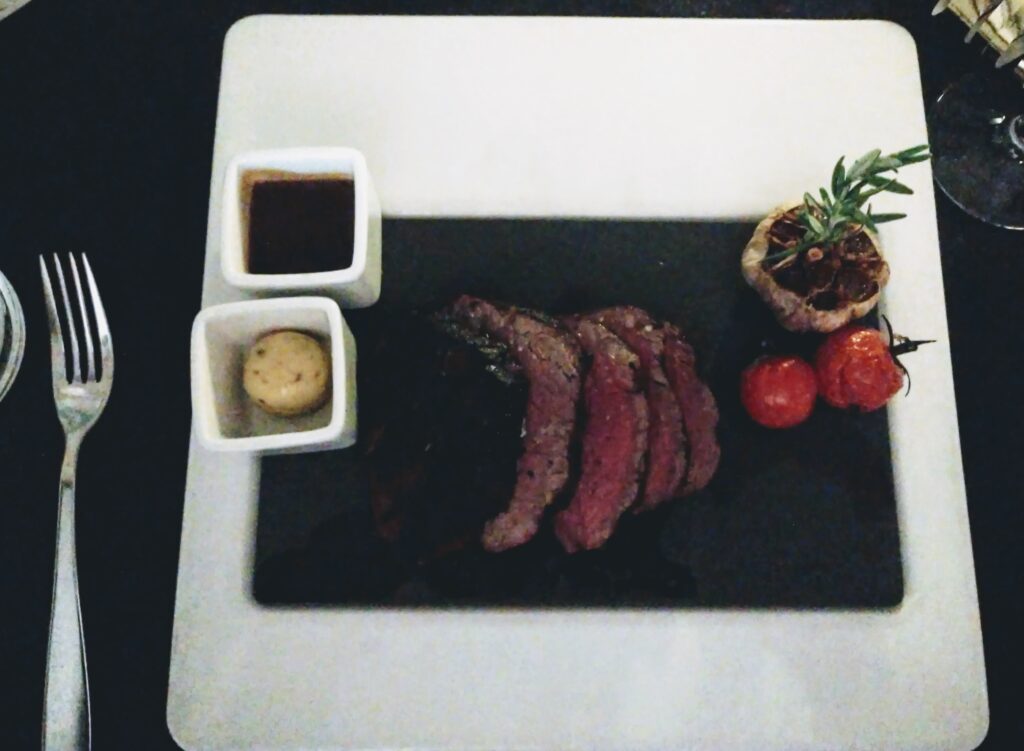 Mashed potatoes, truffle mac and cheese and roasted asparagus and broccolini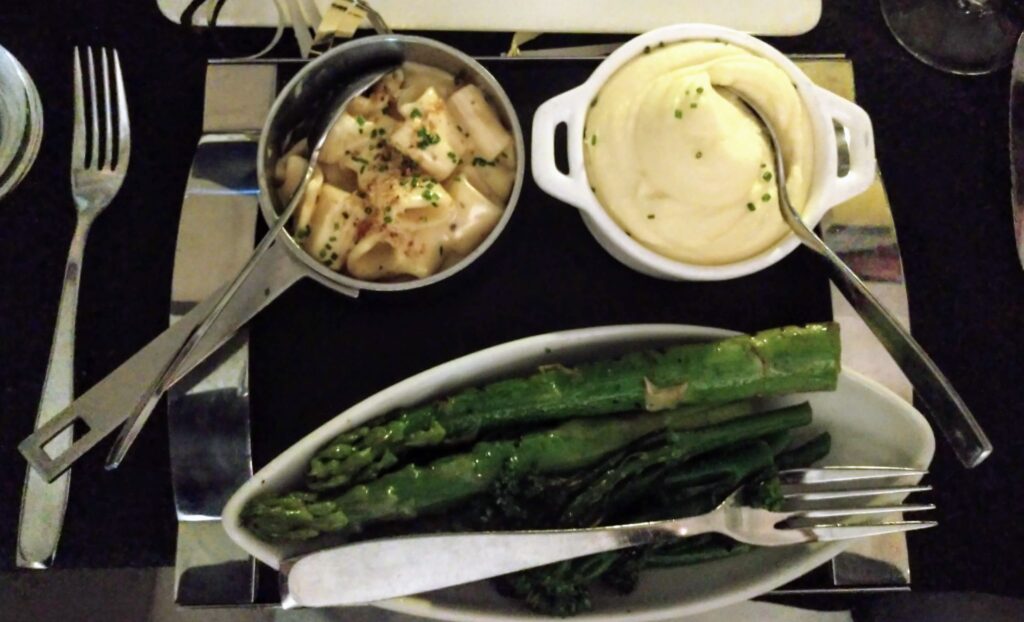 Atlantic lobster and crab legs with brown butter dijonnaise and dill
Valrhona 72% cocoa tart with smoked crème fraiche and caramel corn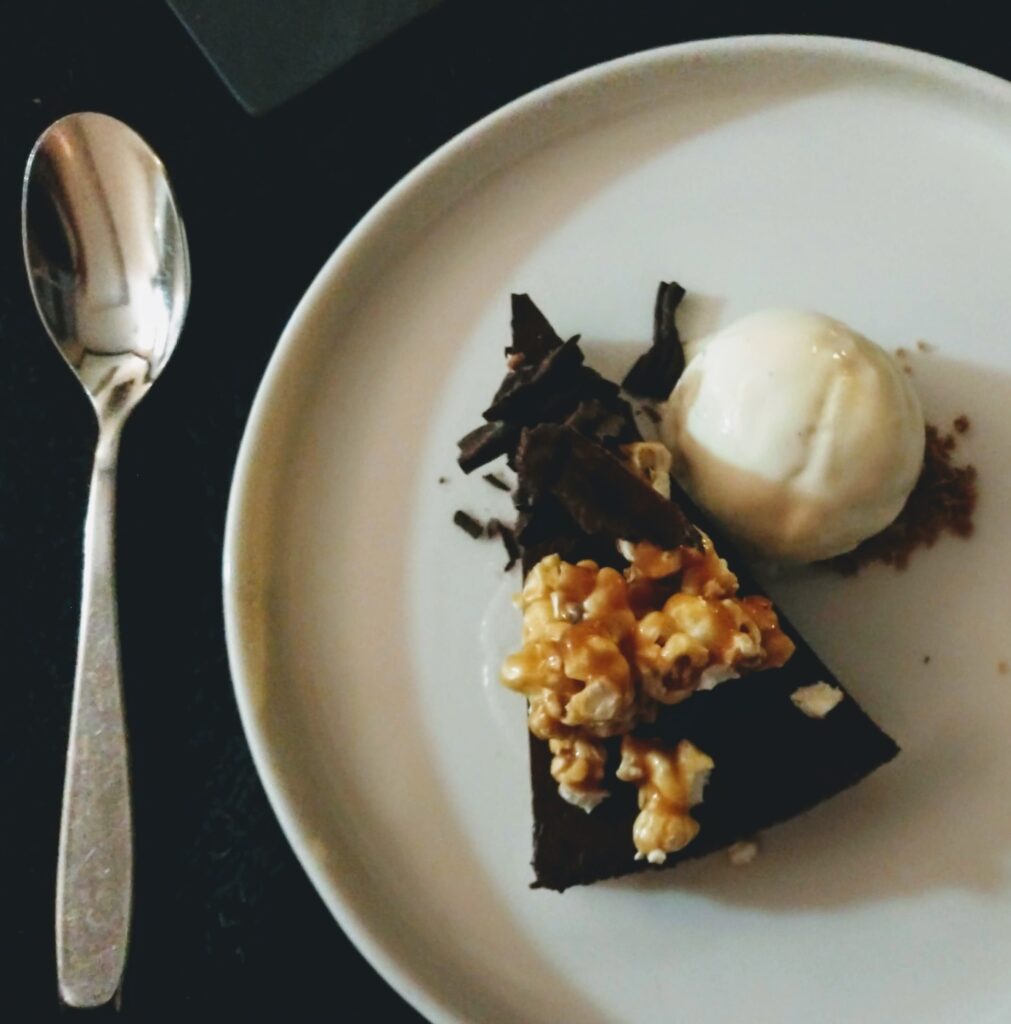 Flan-style cheesecake in a vanilla passion fruit glaze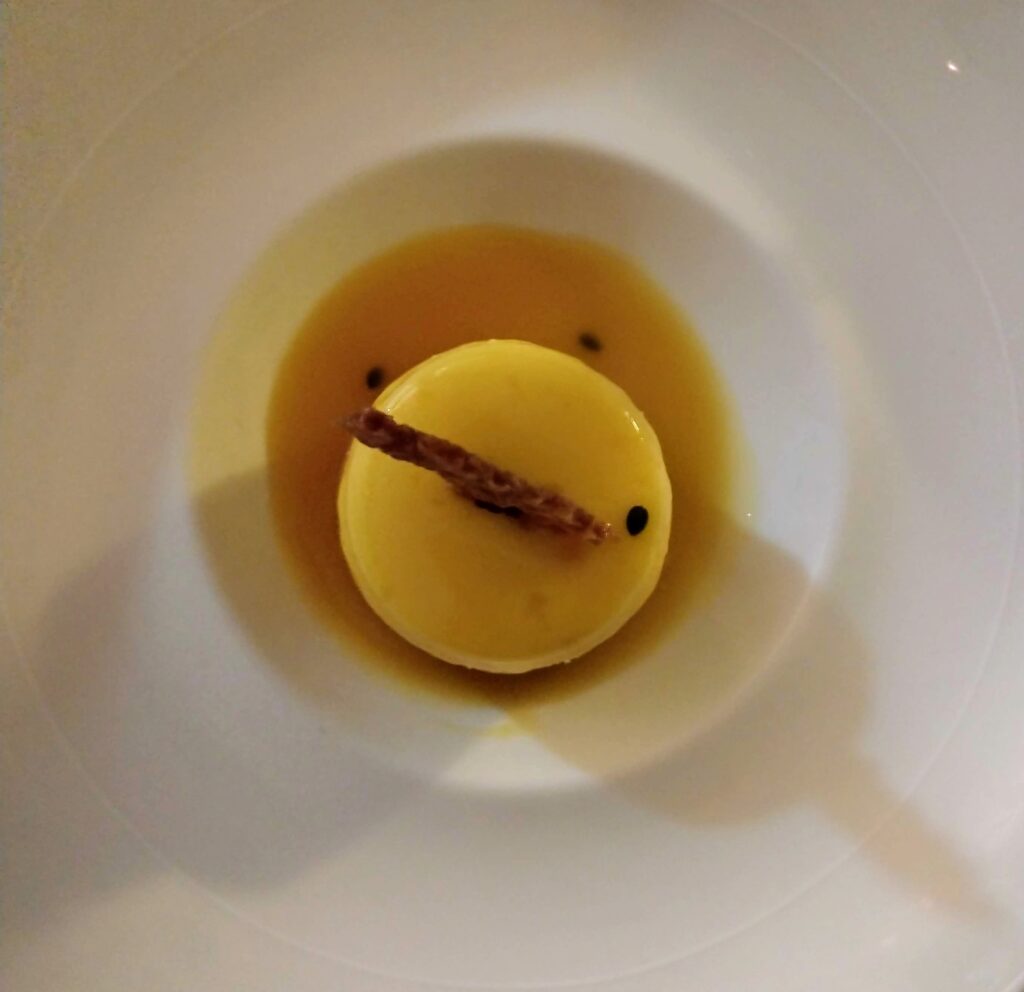 Truffle brie with fig jam, fruit bread, and dried apricots and cranberries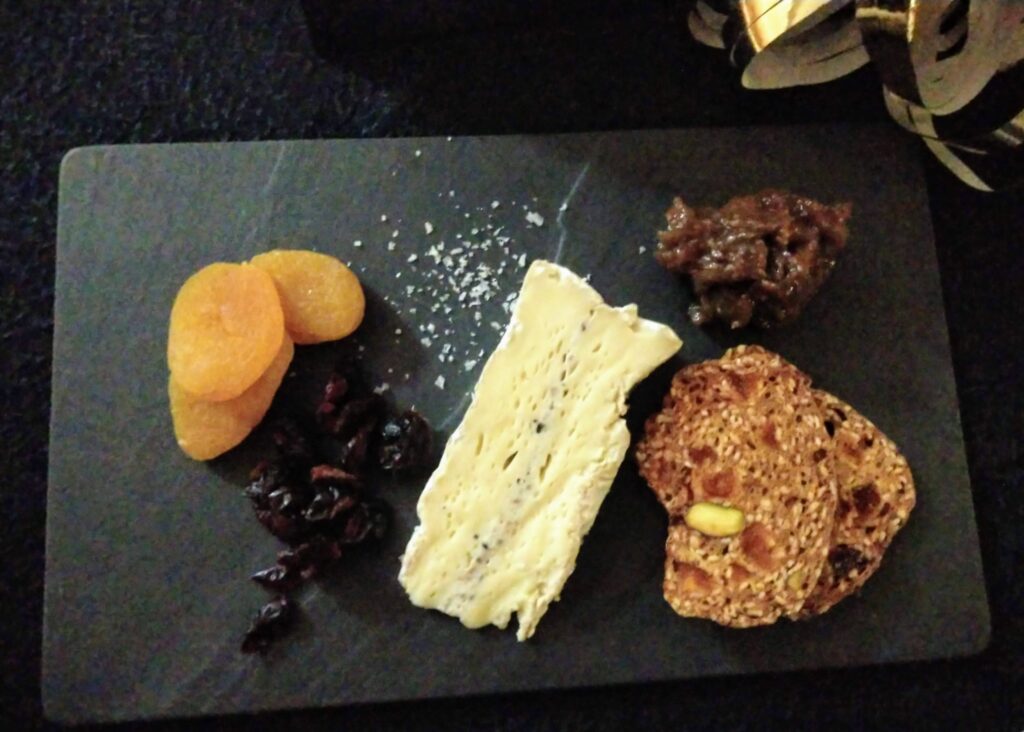 * I passed on two the wine selections and the port selection
** I think the box idea is very smart, but I don't know if it was actually followed.